HSE publishes a new

Health & Safety System Strategy
Following a nationwide engagement programme which the Health & Safety Executive (HSE) conducted in January and February 2016, they have published their new health and safety system strategy "Help Great Britain Work Well"
Highlights from their discussions were that Great Britain has a health and safety record to be proud of, and that there is a strong desire to renew the ambition for health and safety in Great Britain.
To focus this important work, HSE has set out six strategic themes to bring a renewed emphasis on improving health and safety in the workplace, as well as building on the successful track record for safety.
Acting together
Tackling ill health
Managing risk well
Supporting small employers
Keeping pace with change
Sharing our success
To find out more information on the strategy, click here.
Changes to

Hazardous Waste Regulations
Previously, businesses in England producing more than 500kg of hazardous waste (in any 12-month period) must register their premises with the Environment Agency. However from the 1st April 2016, these rules have changed and businesses in England no longer need to register their premises.
Without the registration, the consignment notes are to be completed slightly differently. Going forward, the first six characters of the unique consignment note code will be the first six characters of the company name, rather than the first six digits of the company's registration number. Businesses will also no longer be allowed to use 'exempt'.
A spokesman from the Environmental Agency said, "By eliminating the need to register with us, these changes will reduce the regulatory burden on business and the use of the revised consignee information will help ensure that we can continue to trace hazardous waste back to its source."
Emergency Evacuation Association

Launched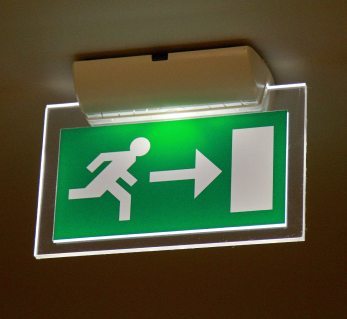 The Fire Protection Association (FPA), the UK's national fire safety organisation has launched a new membership body to represent the emergency evacuation sector.
The Emergency Evacuation Association (EEA) will offer members publications, guidance and advice to safeguard the interests of organisations from all sectors and industries that have an interest or responsibility in emergency evacuation.
The EEA will provide a unified voice for the sector, and will work alongside the FPA to lobby for improved safety standards, including lobbying for the introduction of standards on evacuation products.
To find out more information on the changes, click here.