Benefits Of Using A Portal For Workwear And PPE
Whether your industry is related to construction, manufacturing, the rail network, emergency services or healthcare, the one element that remains consistent is the need for your team to have quality, fully compliant workwear and PPE. 
As a business owner or procurement manager, purchasing workwear or PPE isn't always straightforward. That's because inconsistencies with costs and quality can arise, especially if you are purchasing from lots of different suppliers. 
Therefore, a better solution is to use a workwear portal such as CladServe which will streamline the purchasing journey. The goal of workwear portals is to save money, time and hassle for all your workwear and PPE related purchases. 
For any business unfamiliar with workwear portals, here are some of the top benefits of using one to explain further.
What Is A Workwear Portal?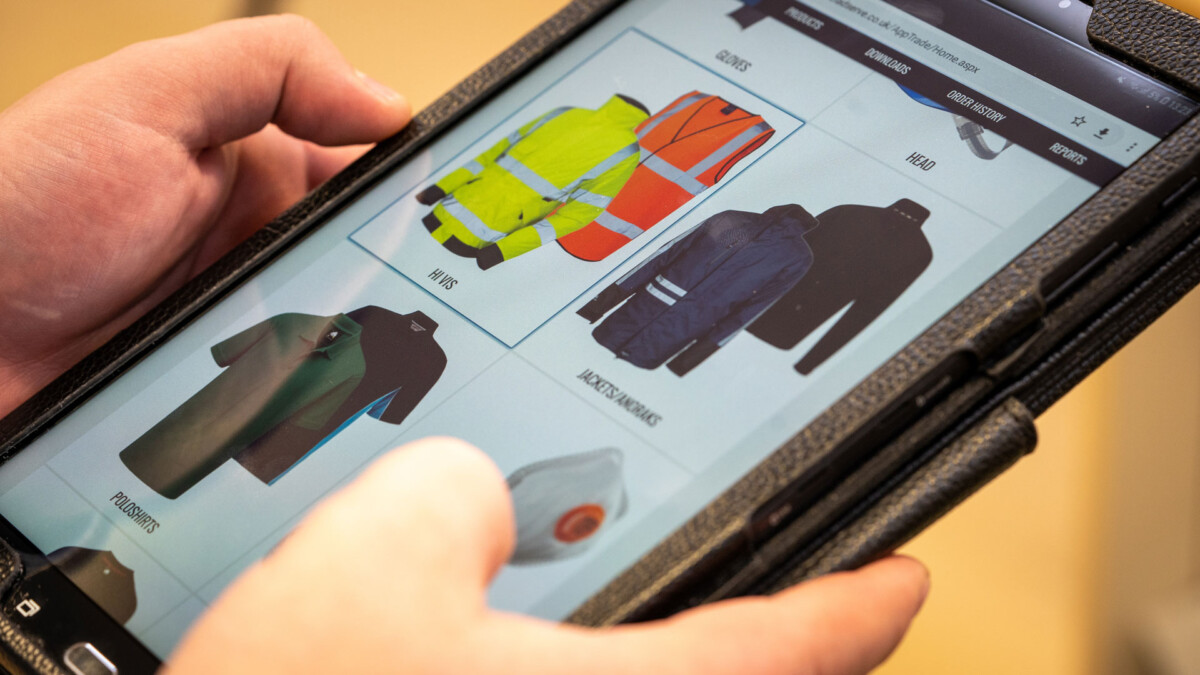 Workwear portals are created by specialist manufacturers and providers of workwear and PPE. They create a unique online login for that business within the store, that will allow you or team members to order the workwear and PPE they need. 
Every aspect from the specific products required to the status of the order will be accessible at all times, so that there are no delays or issues with the dispatch of the order. 
Crucially, a workwear portal is delivered by specialists in the workwear and PPE niche. This synchronicity means the portal provider understands your unique needs as a professional trade or healthcare facility. Namely, the need to be fully safety compliant, reduce time and hassle along with managing your costs as a business. 
All of these needs are taken care of with a workwear portal, so that you or your team can log into the portal and order your items without issue.
CladServe – Workwear Ordering Made Simple
There are various workwear portals on the market. But in today's post, we wanted to introduce our very own: CladServe. 
The CladServe Portal is exclusive for Clad Safety's customers. CladServe has been designed to simplify the process of ordering branded workwear and enhance the speed of delivery. 
CladServe helps you to:
Control range 

Manage costs 

Ensure consistent branding 

Track spend 

Delegate admin 
All while being accessible to all locations and departments. Furthermore, orders are processed every 30 to 60 minutes once approved via the portal. 
All portal orders include product code, colour and size finish and logo is confirmed by the customer at checkout stage. This allows you to double check all the details to ensure satisfaction with the finished product. 
Our slick workwear portal process ensures accuracy, faster lead times and delivery of stock to customers.
Workwear That Can Be Purchased Through A Portal
Here at Clad Safety, we stock many types of workwear and PPE. We're stockists of some fantastic leading brands including Cofra, Haix, JSP, Leo, Lightyear, Orn, Portwest, Progarm, Pulsar, Rock Fall, Traffi and V12.
The great aspect is that as the portal provider gets to know your company, including the specific requirements of your team, the items can be customised to make the journey from A to B as smooth as possible.
Industrial Workwear Portal Benefits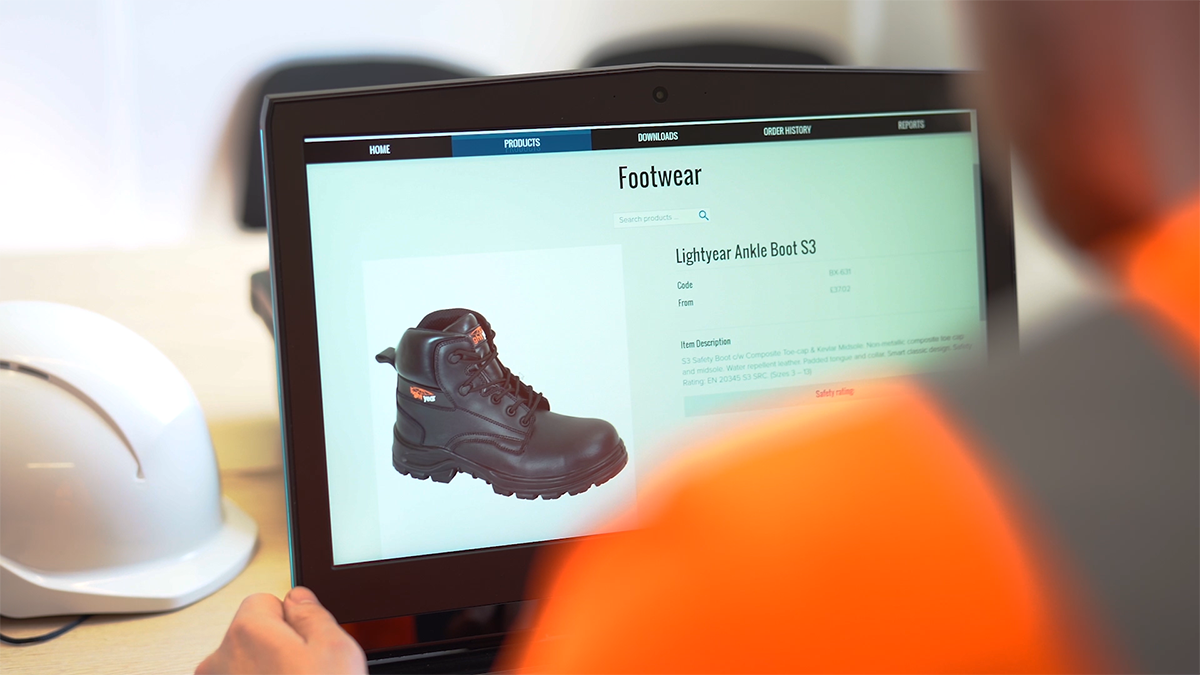 As a business owner, manager or procurement expert considering using a workwear and PPE portal, ultimately you are going to want to know why it's worth doing so versus continuing with your current system. 
Specifically, if this different method can help achieve your aims as a business. Common issues include poor performance from other suppliers, inconsistency of quality or materials or even unpredictable cost fluctuations. 
Workwear portals have been specifically designed to eliminate these common challenges and many more besides, as demonstrated by some of the top following benefits.
Streamline Your Workwear Procurement
All businesses have overheads. However, for any business or industry which requires continual industrial workwear or PPE in order to work safely, these costs can be astronomical unless carefully controlled.
Workwear portals automate the process of purchasing workwear and PPE, and in doing so create predictable pricing for all items needed. Compare this with visiting endless suppliers for quotes which in itself can be a costly business in terms of the time this takes, and it's clear that workwear portals are the future. 
Remain Fully Compliant With Health And Safety Regulations
Anyone who is required to wear industrial workwear such as safety boots, high visibility clothing, or any form of PPE will know it's not just for show. Instead, it is there for the protection of that worker due to the nature of the activities they will be undertaking while at work, and is a requirement of law as per HSE regulations. 
Depending on where workwear or PPE is manufactured or even purchased from, it will offer varying levels of quality. However, with a workwear portal, all of the parameters have been set by you leaving no room for error. 
How it works is that the person who sets up the portal can allocate products for employees by job role or department. Employees can then only order the approved items, including items that give the appropriate levels of protection.
Reduce Downtime 
If your team doesn't have the required items or an adequate level of protection, the simple fact is that the work cannot get done without committing a serious safety breach. Even if only one team member cannot work, this can have huge implications for the rest of the team. 
Workwear portals not only offer a speedy dispatch of items, but even have the ability to predict your stock levels, vastly reducing the chances you'll be left without any vital items when you need them the most. 
With business downtime due to a lack of workwear or PPE eliminated, your team can get back to work without disruption. All of which is better for business, and solves many of the headaches that previously existed for trades or healthcare facilities. 
Export Cost Reports Efficiently 
Although it's easy to just think of workwear portals in terms of the practical side of things, as noted, workwear and PPE are costs to any business that need to be monitored. The good news is that workwear portals can help you here too! 
From managing your day-to-day budgets to completing end-of-year financial reports, information on your workwear and PPE spend can be easily viewed and exported as needed. 
Workwear Portals Are Tailored To The Needs Of Your Organisation – Helping You To Achieve Consistency And Reliability 
Ultimately, whenever a business requires any kind of stock or equipment to operate, the suppliers they choose for the job must offer a sense of reliability and consistency. Having a company that is unable to deliver, or even cannot tell you the status of your order is unacceptable. 
With a workwear portal, a sense of familiarity is established between the customer and the provider of the goods. This means everyone is on the same page, and the same consistent results will always be delivered. 
All of which contributes to a better experience for your team, so that you can concentrate on the task at hand, rather than worrying about workwear or PPE issues. 
Workwear portals also speed up the time and effort involved in ordering workwear and PPE. With CladServe, Ordering workwear through CladServe is as simple as any other type of online shopping: add to basket – checkout – delivered. It involves just three simple steps instead of a complex process.
Clad Serve Workwear Online Portal UK – Workwear And PPE Supplier
Are you ready to streamline your workwear and PPE fulfilment requirements through your own dedicated portal? Look no further than here at Clad, as we have our very own workwear portal CladServe. 
Geared towards procurement managers, health and safety managers and buying teams from large organisations, Clad Serve has been designed for various industries including construction, engineering, health, rail and utilities. 
Built with efficiency for your business in mind, we've harnessed over 30 years in business specialising in all things health and safety workwear equipment and PPE into our new technology. 
Fully accredited, CladServe offers a customised solution so that your items will be dispatched quickly. Businesses remain in full control of the workwear and PPE that can be ordered. All while being able to access all the financial information needed, meaning all bases are covered. 
Need any further help on anything we've mentioned above? Clad Safety is a UK-based provider of industrial workwear and PPE. Give us a call today on 0800 161 3661 or email us at [email protected] for further information.