What Is The Difference Between ELIM And ATPV In Arc Flash Testing?
Did you know approximately 30,000 arc flash incidents occur every year? 
Capable of causing devastating injuries and loss of life, arc flash instances are sadly always a possibility in occupations that involve close work with electrical systems. While the risk of arc flash cannot be completely eliminated, the last line of defence beyond risk assessment and safety training is to wear arc flash protection. 
Arc flash testing establishes rigorous safety benchmarks for all arc flash clothing and protection. 
Two of the most important ratings to be aware of with arc flash protection are ELIM and APTV. It's critical to understand the differences between ELIM and APTV, so that risk assessments can fulfil their purpose and workers can be best protected. 
Here is an overview of the risks of arc flash, along with an explanation of the differences between ELIM and APTV to guide you. 
What Is An Arc Flash Hazard?
Anyone who works on or near energised electrical parts should be aware of an arc flash. It is one of the most serious electrical hazards that can occur in the workplace and poses a serious risk of injury or loss of life. 
An electric arc flash is a dangerous release of energy created by an electrical fault. It contains thermal energy, molten metal, pressure waves, acoustical energy and debris. The molten metal is a significant ignition hazard. 
Temperatures from an arc flash can reach 20,000°C. While the pressure wave created by an arc flash explosion can also be deadly.
A common myth is that arc flash only occurs at high voltage. Although evidence suggests that low voltage can pose an even greater risk of injury. 
When performing any maintenance work within the workplace, a complete shutdown is always the preferred option. However, in many instances, this is not feasible. Furthermore, with an arc flash, there are no visually obvious warning signs that one is about to occur. 
As we've established, an arc flash cannot be completely eliminated. But, with the correct training and safety procedures coupled with wearing arc flash protection, the risk of injury or death can be significantly reduced.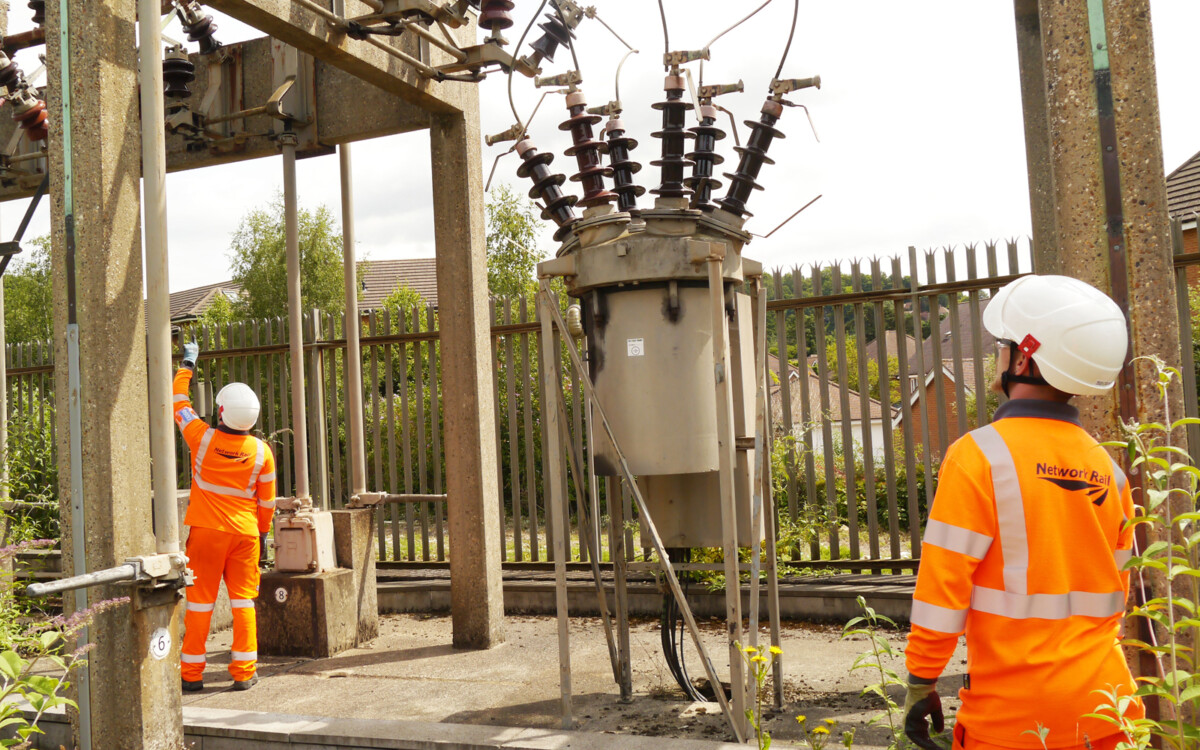 When Should Arc Flash Protection Be Worn? 
Anyone who works on or near energised electrical parts is most at risk of an  and must be given  protection. 
Applicable industries may include: 
Engineering

Manufacturers

Network operators

Offshore wind farm workers

Oil & gas

Rail

Utilities
Duties involving working with electrical panels, switchboards, transformers, damaged wires, metal clad switch gears or fused connectors pose some of the most known arc flash risks. 
However, these increased risk factors for an arc flash explosion are by no means extensive. That's why it is essential to conduct a health and safety assessment in accordance with the Health and Safety at Work Act 1974 to determine all risks a particular job or working environment poses, and the risk of an arc flash is no exception. 
Read more: What Are The Arc Flash Clothing Safety Standards?
ELIM Or ATPV
Both ELIM and ATPV are properties used to determine the effectiveness of arc flash clothing. 
ELIM = Energy Limit Value
ATPV = Arc Thermal Protection Value 
ELIM is the point at which the  clothing gives a 0% probability of the wearer receiving a second-degree burn. It is the newly updated cal/cm2 measurement and factors in incident energy levels to calculate the probability of injury. The testing method for ELIM is the Open Arc Test. 
ATPV measures the incident energy level where there is a 50% probability of the wearer receiving a second-degree burn injury. The ATPV can be determined by the open arc test method. This involves subjecting the arc flash protective clothing to increasing amounts of thermal energy to test its effectiveness against second-degree burns.
Box Test Method (IEC 61482-1-2)
The Box Test Method is used to determine a class rating for arc flash garments. The rating is known as APC (arc protection class) and can produce APC 1 or APC rating if the garment passes the test. 
The test involves using electrodes arranged in a box as a way capable of producing an electrical arc. The results then determine the effectiveness of the clothing, based on the testing conditions it has been exposed to. 
Is Your Arc Flash Clothing IEC 61482 Compliant? 
Garments should have long sleeves

No exposed external metal shall be permitted in the clothing.

All parts of the garment shall be made of arc thermal materials.

Sewing threads must be made of inherent flame-resistant fibres and shall not melt

when tested at 260°C in accordance with the standard.

The garment must have an ATPV of 4cal/cm2 (167,5 kJ/m2) as a minimum according to IEC61482-1-1 or Class 1 according to IEC61482-1-2.
Rest assured that if you purchase  clothing from us here at Clad Safety, it will meet any current compliance standards. Please make sure to check your current arc flash clothing and PPE for signs of damage or wear and tear as this will affect the level of protection that is provided to the wearer.
Be sure to give us a call on 0800 161 3661 if you have any concerns or queries about existing  products that your company is using. We can advise whether or not it is fit for current safety standards. 
As UK based workwear and PPE suppliers including arc flash clothing, we can also supply your team with the items needed to keep them safe at work. Our ordering process is made simple through our workwear portal CladServe. 
Arc Flash Clothing & Footwear Types
Clad Safety supplies a wide range of  clothing to maintain high safety standards wherever arc flash poses a risk. 
One of our top leading brands is ProGARM®. Made here in the UK, ProGARM® specialises solely in arc flash hazard products, offering quality that is truly exceptional. 
We've also designed our own arc flash products here at Clad Safety. These include our Arc Flash Cargo Trousers and the CS Arc Flash Coverall.
Shop All Clad Safety Arc Flash Products 
Clad Safety – Arc Flash Protection UK
Are you a SHE/EHS manager, health and safety officer, operations manager, engineering manager or part of a buying team from a large organisation? 
Clad Safety is a leading UK supplier of  protective clothing. When you place an order with us, we can provide a wealth of technical and safety knowledge to ensure your team is adequately protected from the risks of an arc flash explosion with our extensive range of arc flash clothing. 
Proudly supplying companies with workwear and PPE for over 30 years, Clad Safety works with a wide spectrum of industries including construction, engineering, rail and utilities. We aim to simplify the buying process so that your team can get to work safely and efficiently. 
Give us a call today on 0800 161 3661 or email us at [email protected] to place an order with us or for further information about arc flash protective clothing.